CCST-151-01: Sacred & Secular Arts of India
Spring 2021
<![if !vml]>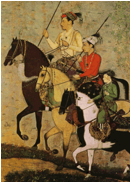 <![endif]><![if !vml]>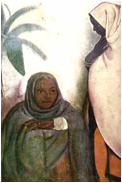 <![endif]><![if !vml]>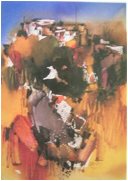 <![endif]><![if !vml]>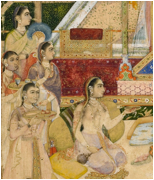 <![endif]>
Course Description
3 units / Semester I
This Course examines ways in which religious traditions are embedded in (or embodied within) art of Indian sub-continent. The course focuses on analyzing the most striking works of art, from the Indus cities, the early Buddhist art of sacred cosmology, the emergence and development of the Hindu temple art and the functions of icons; the Islamic art and Mughal architecture and their visions of paradise, the early modern and British colonial art, royal, elite and popular patronage and the art of post colonial and contemporary India. treating themes of tradition and globalization. We will focus on the unique place of Indian aesthetics theory of "rasa, " while analyzing images and idols, both sacred and secular and explore the notion of 'darshan' in Indian visual culture and its relationship to Saundarya, the concept of beauty and Ananda, the concept of bliss/joy in Indian aesthetics tradition. Through lectures, documentaries and other visual media   we will discuss architectural sites, sculptures, painted manuscripts, paintings, and photography and also introduce issues surrounding the historiography of Indian art. We will consider the meaning of the word "art" in the south Asian cultural milieu, the relationship between the agency of artist and patron, art and the subcontinent's religious and secular traditions, the status of artists and the impact of trade and travel on artistic development. Class discussions and assignments are intended to encourage students to bring their own ways of looking at this art, to read critically in light of what they see, and to consider new approaches to the material. Class will visit LACMA to view the South Asian art collection.
---
Methodology: Textbooks and image-study pages on-line provide a substantial  outline of the material covered. My role as a teacher is to think through the material with you. One of several issues I have tried to focus on is an attempt to explore the role of tradition in the broader history of art in India, but not to see India as 'traditional' or unchanging. Here we make an attempt to explore the continuing 'hybridity' of South Asian arts in all periods, (try looking the word up).
---
Course Objectives:
Students will be able to identify works of art through their religious affiliation and be able to associate these works within their larger historical and religious contexts.

To be able to describe the function and/or meaning of these artworks given the time and place of their creation.

In addition the students should be able to understand the significance of South Asia to a comparative understanding of human history and its contribution to world heritage.

Develop concepts, terms and critical vocabulary specific

to South

Asian art and aesthetics.

Engage with complex and controversial ideas from multiple perspectives across the arts and society.

Synthesize and contextualize a diversity of historical and contemporary events, movements,

perspectives

from a global field, utilizing a range of methodologies that are relevant to their projects and/or practices.
---
REQUIRED READING:
All readings are posted on line and are also on reserve in

the Library

under ARTINDIA.
---
For More information please go to the class web site :artindia.critstudies.calarts.edu

<![if !supportLineBreakNewLine]>
<![endif]>